Elsevier - Elevating University Visibility: Harnessing the Power of Elsevier RI Solutions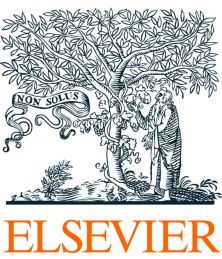 Kategória
Workshop/bemutató
In an era of heightened competition within academia, establishing and enhancing the visibility of universities has become paramount. This webinar, titled "Elevating University Visibility: Harnessing the Power of Elsevier RI Solutions" delves into the capabilities offered by Elsevier's suite of Research Intelligence (RI) solutions, including Scopus and SciVal.
Join us to explore how these robust tools empower institutions to strategically position themselves on the global stage. Delving into real-world case studies, best practices, and our insights, the webinar will highlight how Scopus aids in measuring research impact, tracking collaboration networks, and identifying emerging trends. Additionally, we will demonstrate how SciVal empowers universities to make data-informed decisions, optimize research performance, and engage stakeholders effectively.
Unlock the potential of Elsevier RI solutions to amplify your university's visibility, drive informed decision-making, and foster meaningful advancements in the realm of research and academia.
The webinar will be in English.
Date: November 28, 2023
Time: 10 am, CET
A list of advertised training courses and recordings of previous online training courses are available on the Elsevier Training Hub Hungary Customer Centre page.